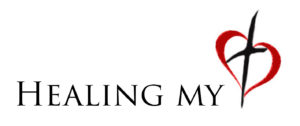 Healing my Heart Ministry is available for those who need help in receiving healing from emotional wounds, addictions, broken heartedness, depression, spiritual and mental oppression, trauma and post traumatic stress.
Healing My Heart is a prayer ministry associated with God's Grace Ministries. Sessions are reserved by appointment. Appointments are held at God's Grace Healing Rooms of Temecula, CA. This is a safe place for people with hurting hearts to come and be made whole and set free by Jesus Christ.
We believe that true peace and lasting joy happens when Jesus whispers His truths personally to our hearts. This prayer time is designed to  assist people in receiving victory over the influence and control of the enemy.  In these gentle and confidential sessions,  the Lord often uncovers misconceptions and untruths planted  deep within our hearts that keep us from walking in total freedom.  Jesus  removes these strongholds and brings the individual into deeper peace and understanding of his Lord and Savior.
Our prayer team is a small group of compassionate individuals that use Biblical guidelines to pray with anyone who is seeking help from God to be set free.  They have been trained in sound, Biblical Doctrine and are mature believers in Jesus Christ.  They are committed to Christ's passion which He proclaimed in Luke 4:18-19
The Spirit of the Lord is upon Me,
Because He has anointed Me to preach the gospel to the poor.
He has sent Me to heal the brokenhearted,
To preach deliverance to the captives
And recovery of sight to the blind,
To set at liberty those who are oppressed,
To preach the acceptable year of the Lord.
"I will refresh the weary and satisfy the faint." Jeremiah 31:25
"Confess your faults one to another, and pray one for another, that you may be healed. The effectual fervent prayer ofa righteous man avails much."
(James 5:13-16)
"And you will know the Truth, and the Truth will set you free."  John 8:32
'For I know the plans that I have for you,' declares the LORD, 'plans for welfare and not for calamity to give you a future and a hope.12'Then you will call upon Me and come and pray to Me, and I will listen to you.13'You will seek Me and find Me when you search for Me with all your heart. Jeremiah 29:11-13
"Trust in the Lord with all your heart and lean not on your own understanding. In all your ways acknowledge Him and He will make your paths straight. Do not be wise in your own eyes: Fear the Lord and turn away from evil. It will bring healing to your body and refreshment to your bones." Proverbs 3:5-8
Matthew 5:8 Blessed are the pure in heart, for they will see God.
APPOINTMENTS 
There is no charge for prayer sessions
To make an appointment, fill out the form below and press submit.
Once received, you will receive an email with available appointment times.

Prayer times are done separately although you may bring a companion who can wait for you.

Sessions are held at the Healing Rooms in Temecula during the Healing Room Hours:

Saturday 10 am-12 pm. Appointments are necessary.

Healing My Heart is not counseling or directional.  You are free to come to healing rooms during regular hours for prayer any other time.

There may be two to three ministers in the room with you who are mature Christian adults with theological training as well as some licensed ministers.

Please do everything possible to make your appointment and be on time for your session.