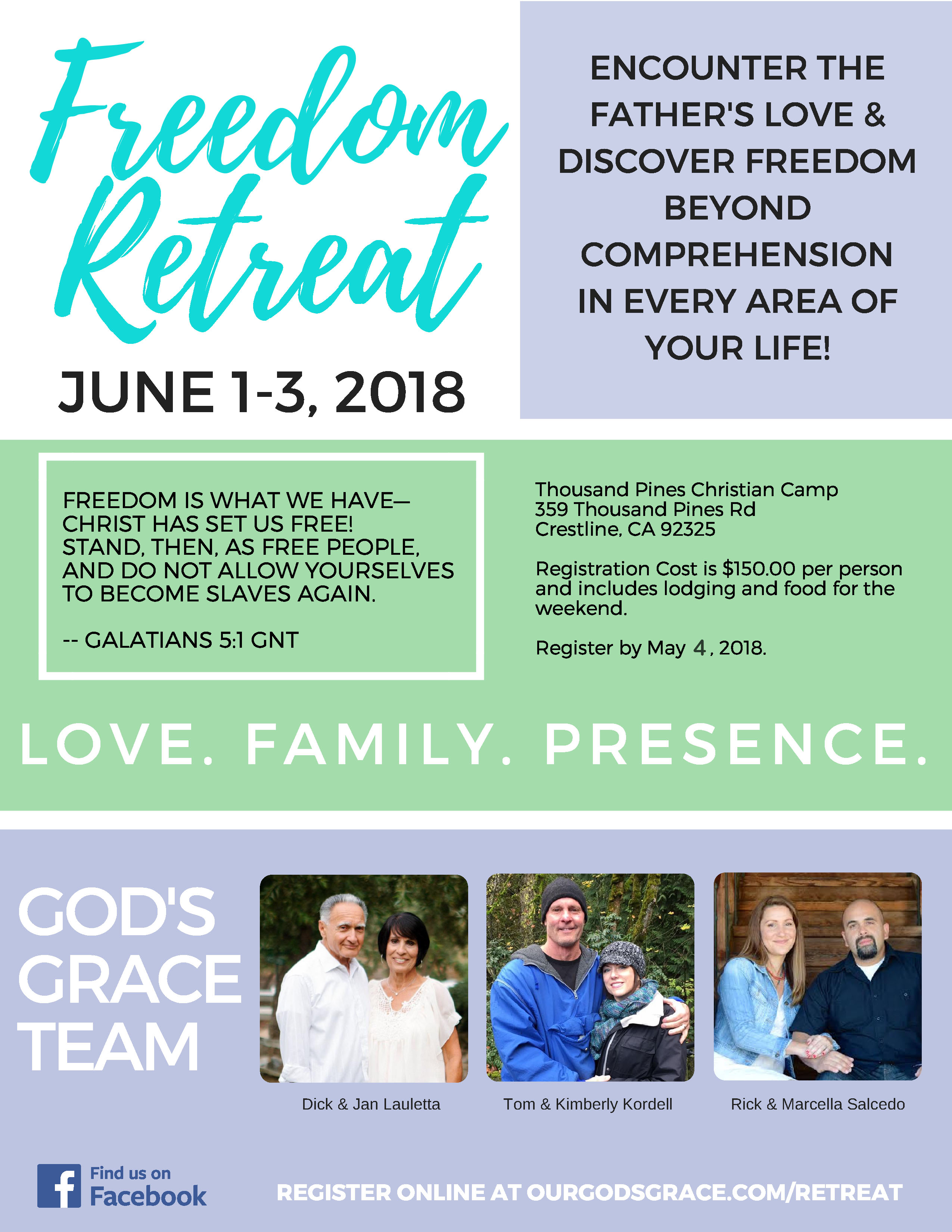 The retreat location is:
  Thousand Pines Christian Camp: 359 Thousand Pines Rd. Crestline, CA 92325
Freedom Retreat Registration Cost is
$150.00 per person

and includes lodging an food for the weekend:
Registration closes May 4, 2018.
MAIL IN INSTRUCTIONS:
Download Registration form here   and return with payment to:
Gods Grace Outreach Ministries:     25096 Jefferson Avenue, Ste B125 Murrieta CA 92562 
phone: 951-440-4231 email: ourgodsgrace1@gmail.com
ONLINE INSTRUCTIONS: 
Register using the online form below. Enter quantity for the number of tickets. Please put additional ticket holders name and email in the message.  Once you submit your form you can return to this page and pay for your registration by  using the Buy Now button and inserting 150.00 dollar amount per person.